Regular price
Sale price
$18.45
Unit price
per
Sale
Sold out
The Reef Tourer semi-dry snorkel features hyperdry technology that reduces water flow into the snorkel, a drain chamber and purge valve for easy clearing and a silicone mouthpiece.
For teens and adults ages 10 years and over.
Share
Care Instructions

After Use: Rinse equipment in fresh clean water and dry thoroughly before storing. Take care that any purge valves or snorkel tops are free from sand and debris that can cause leakage.

Storage: Store in a cool dry place away from heat and sun.
Warranty

3-YEAR/36 MONTH WARRANTY: Warranty guarantees against any defect in workmanship.
View full details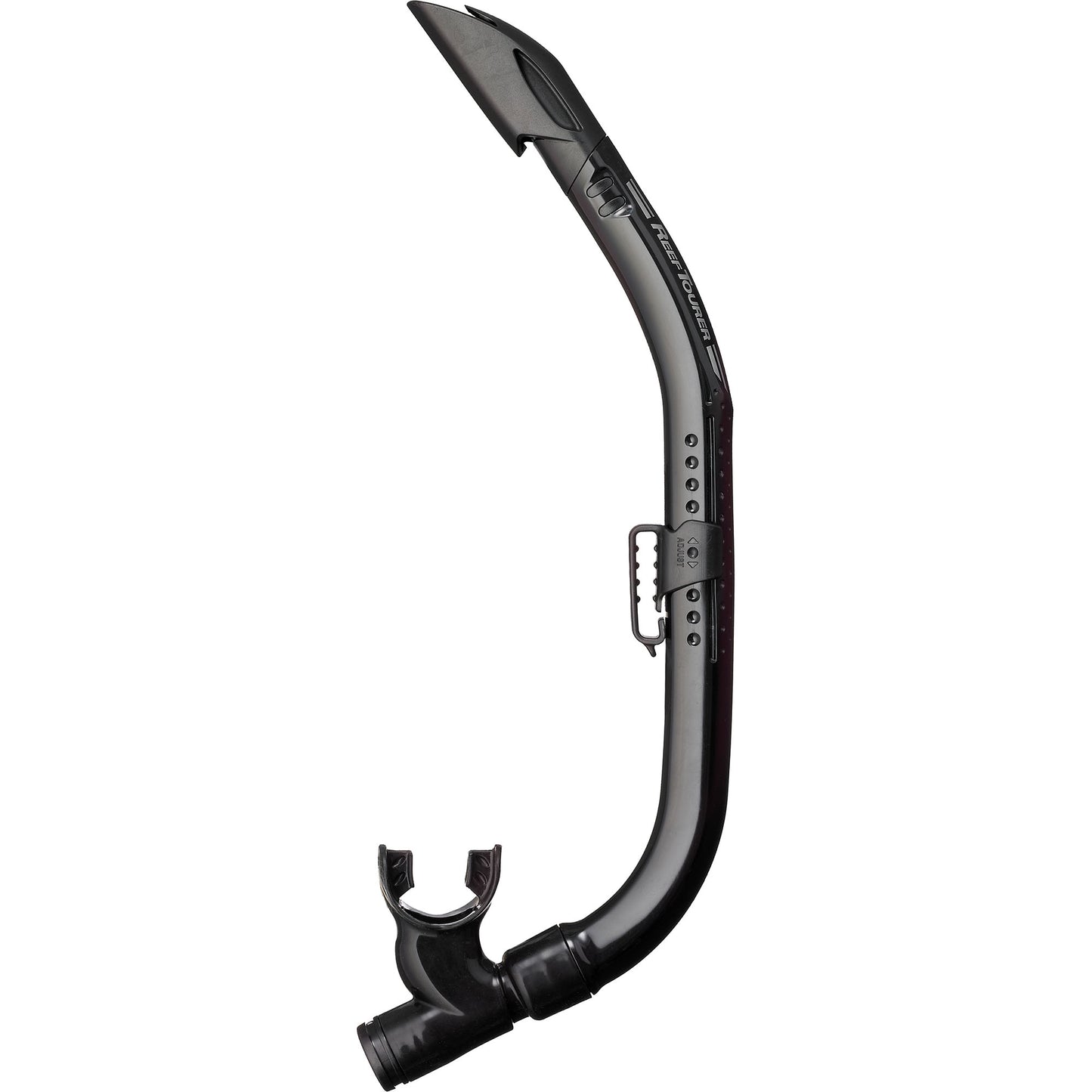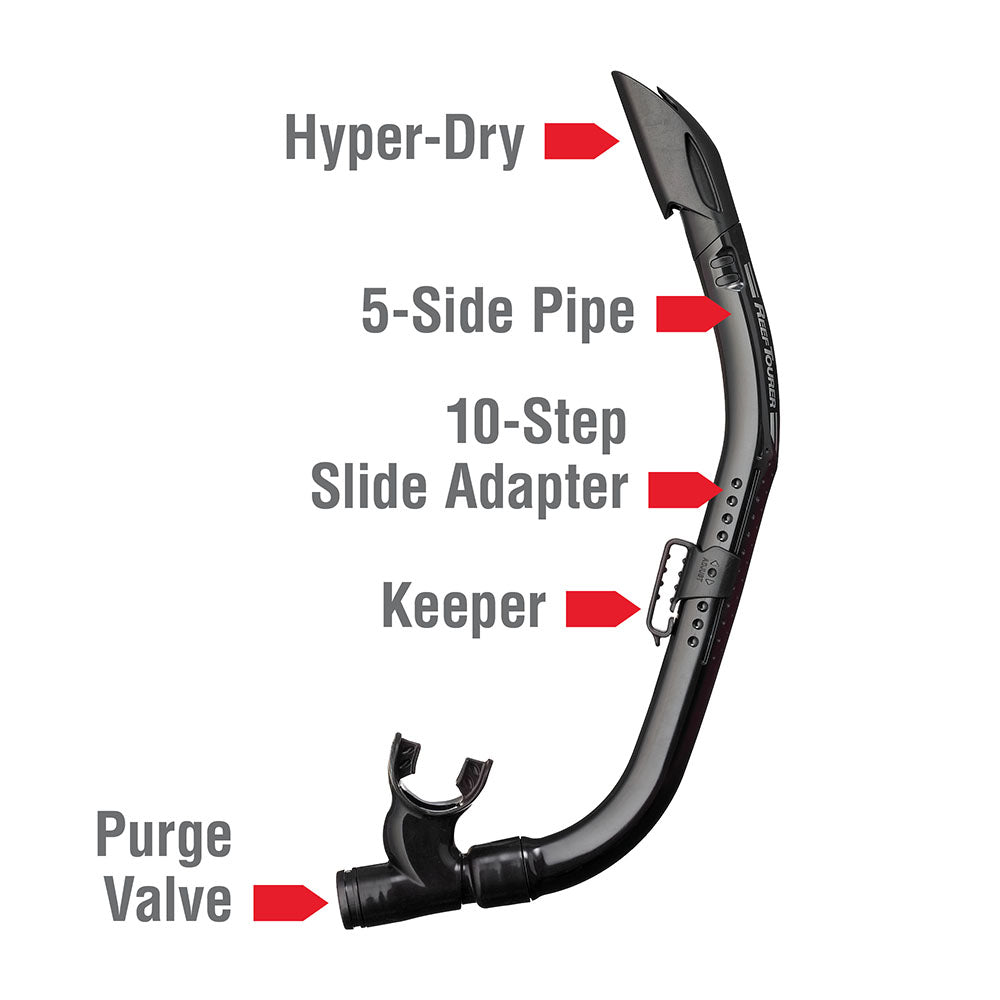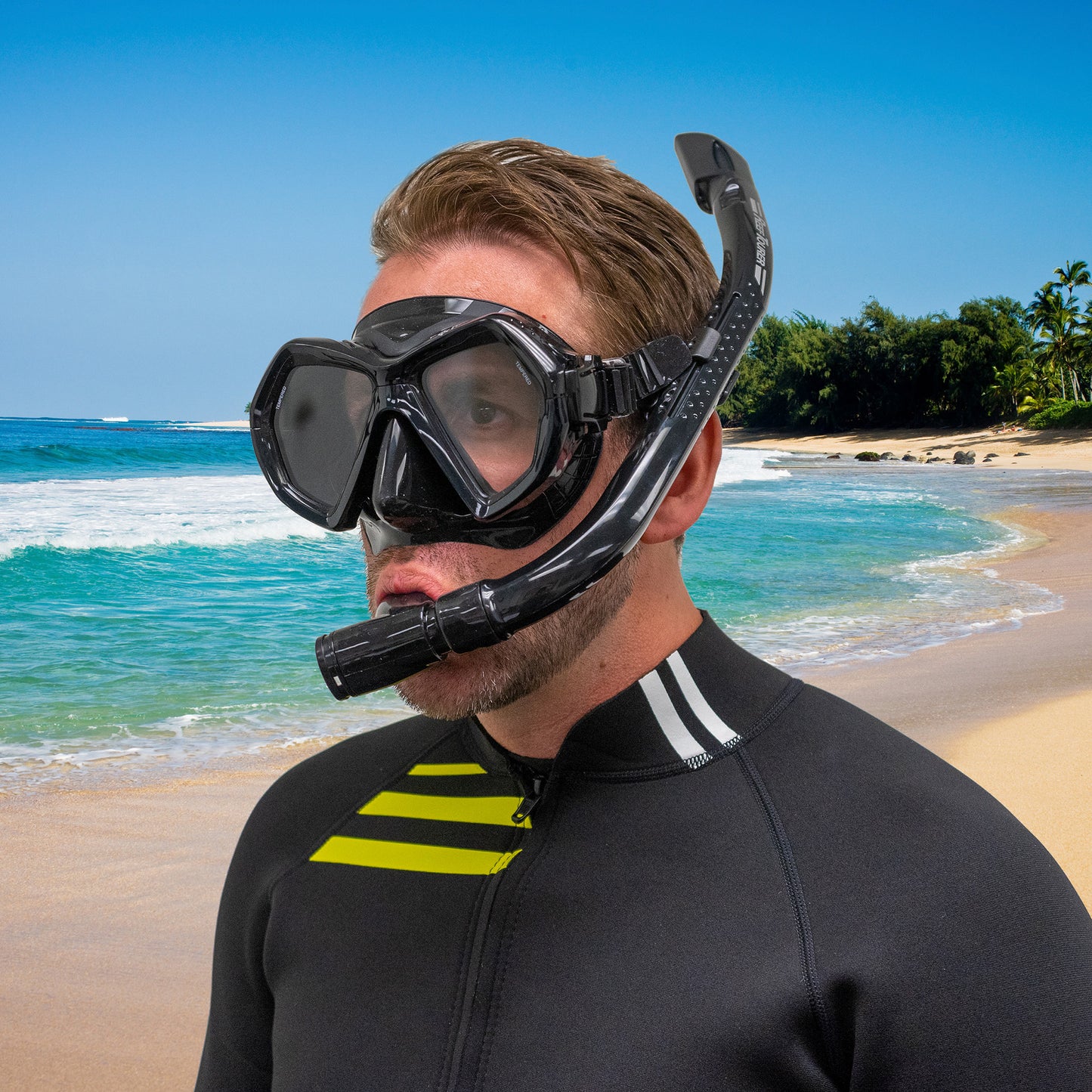 Affordable, safe, and reliable. 
Made with comfortable materials for endless hours of enjoyment in the pool or in the ocean. 
Features
Semi-Dry Snorkel

Features a splash guard to reduce water intake for easy breathing. The vents and covers angle and direct the water away from entering through the snorkel opening.

High Flow Purge Valve

The one-way valve at the bottom end of the snorkel allows you to easily clear any residual water from the snorkel tube by gently exhaling the water through the valve.
Purge Valve

The purge valve is a one-way valve commonly found at the bottom end of the snorkel.

It makes it easier for a snorkeler to clear out any water that may have entered the snorkel tube.

Silicone Mouth Piece

Made from food grade silicone, the mouthpiece is comfortable, durable, and long lasting.

The soft and flexible silicone makes it easy to grip down on with your teeth, allowing you to snorkel for many hours at a time.

Water Blocking Splash Guard

Specially designed vents and covers angle or direct the water away from entering through the snorkel opening.

This style snorkel top will not keep water from getting into the snorkel when fully submerged.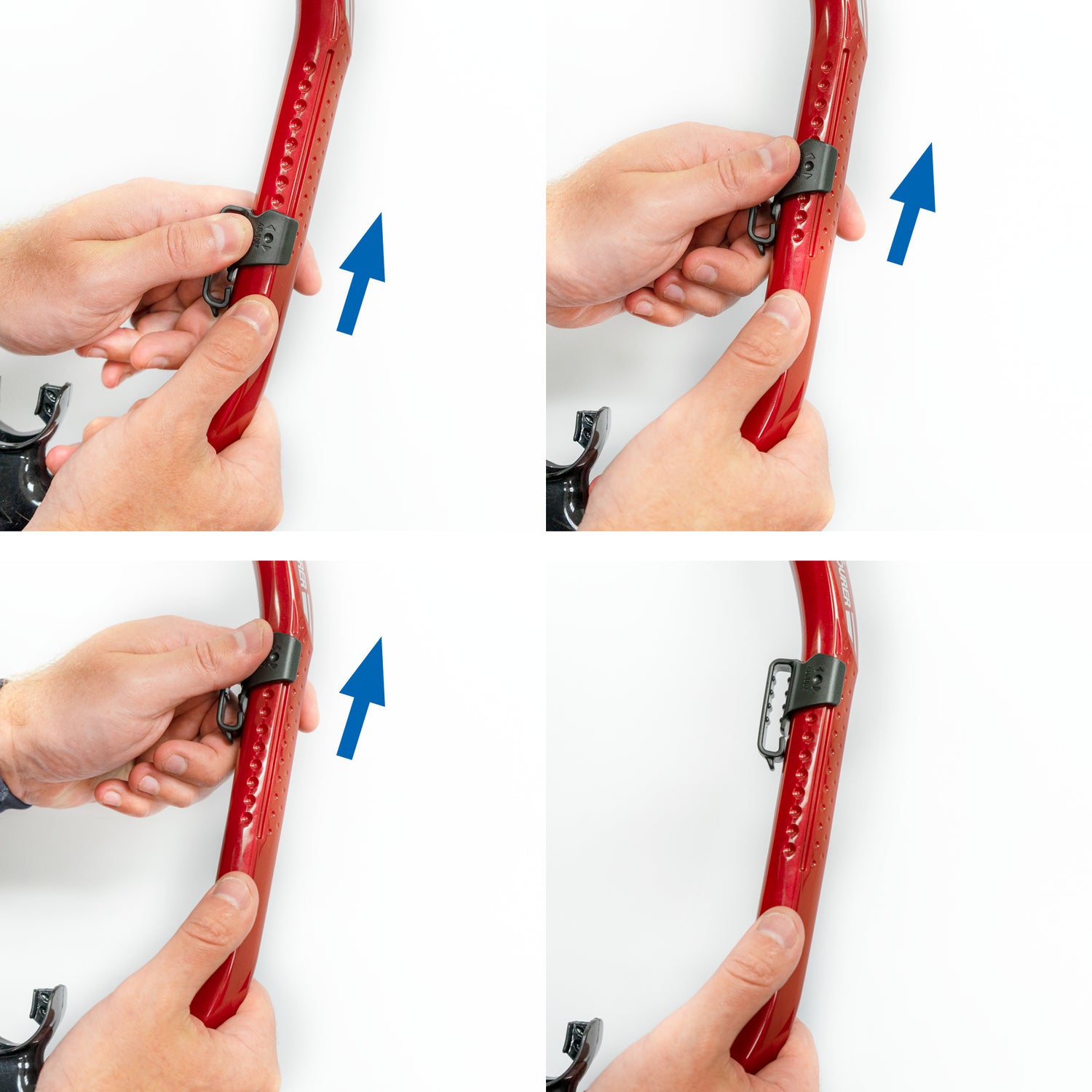 Adjustable Snorkel Keeper
Find the perfect fit by using the 10-step slide adjuster to set the correct height, eliminating any pressure or fatigue when biting down on the mouthpiece.
The one touch adapter can be easily detached and attached to a mask.