Regular price
Sale price
$26.95
Unit price
per
Sale
Sold out
The Reef Tourer Inflatable Snorkeling Float is a reversible float for children or adults. Use it with the handles down to keep you floating above the water but still allowing you to put your face in the snorkeling position. Use it with the handles up for swimming support. Can be used in pool, ocean, or lake
Children should use the snorkeling float under adult supervision.
Share
Care Instructions

Before Use: Please make sure to inflate with the appropriate amount of air. When the snorkeling float is filled with enough air, it is normal to see some wrinkles on the circumference. Be sure not to over inflate.

After Use: Wash thoroughly with fresh water. Shake off gently to dry off most of the moisture.

Storage: Do not keep inside a car, a trunk, or other places under high temperature. The float material may soften when placed under hot sunlight for a long period of time.
Dimensions

Snorkeling Float: 35.5x30.3"
View full details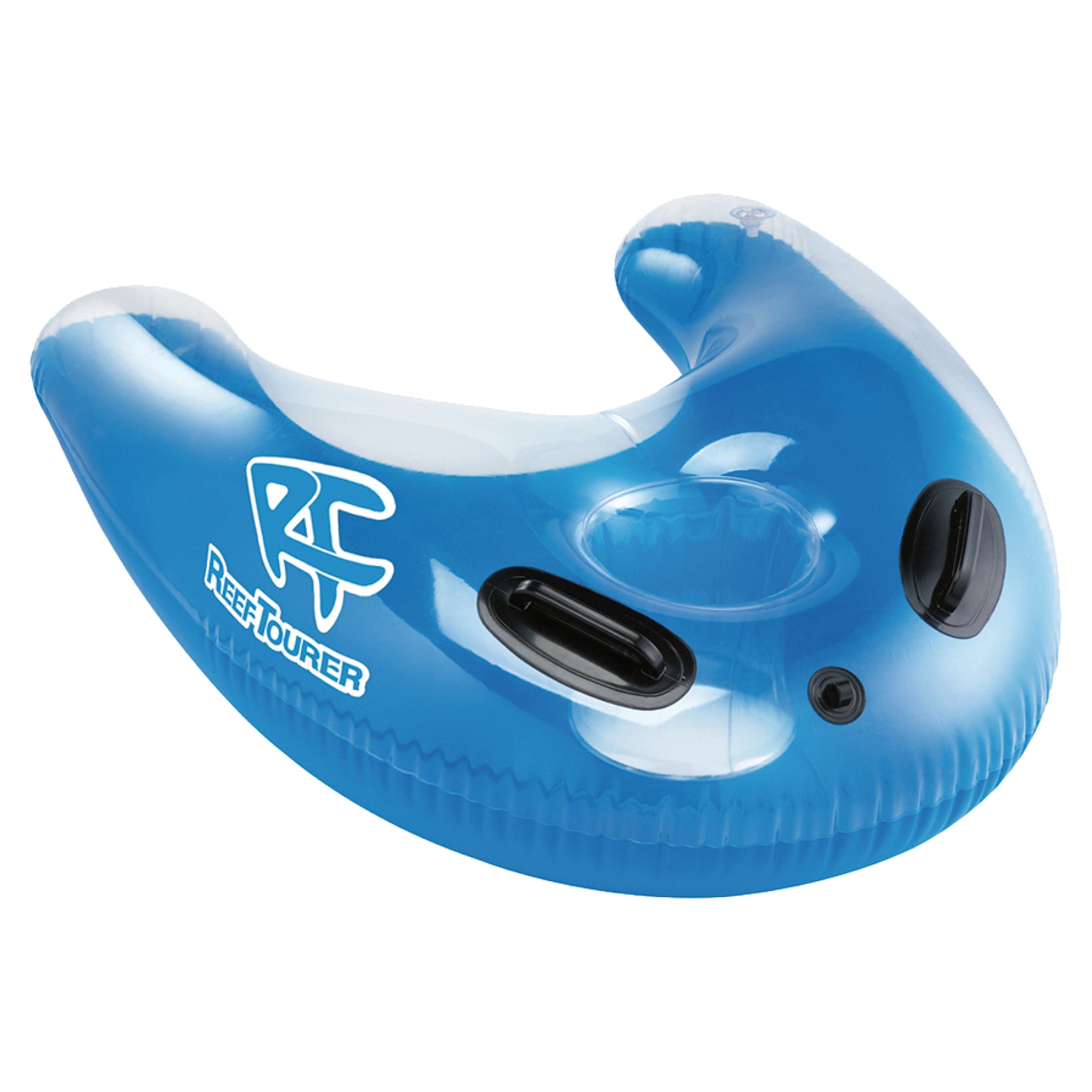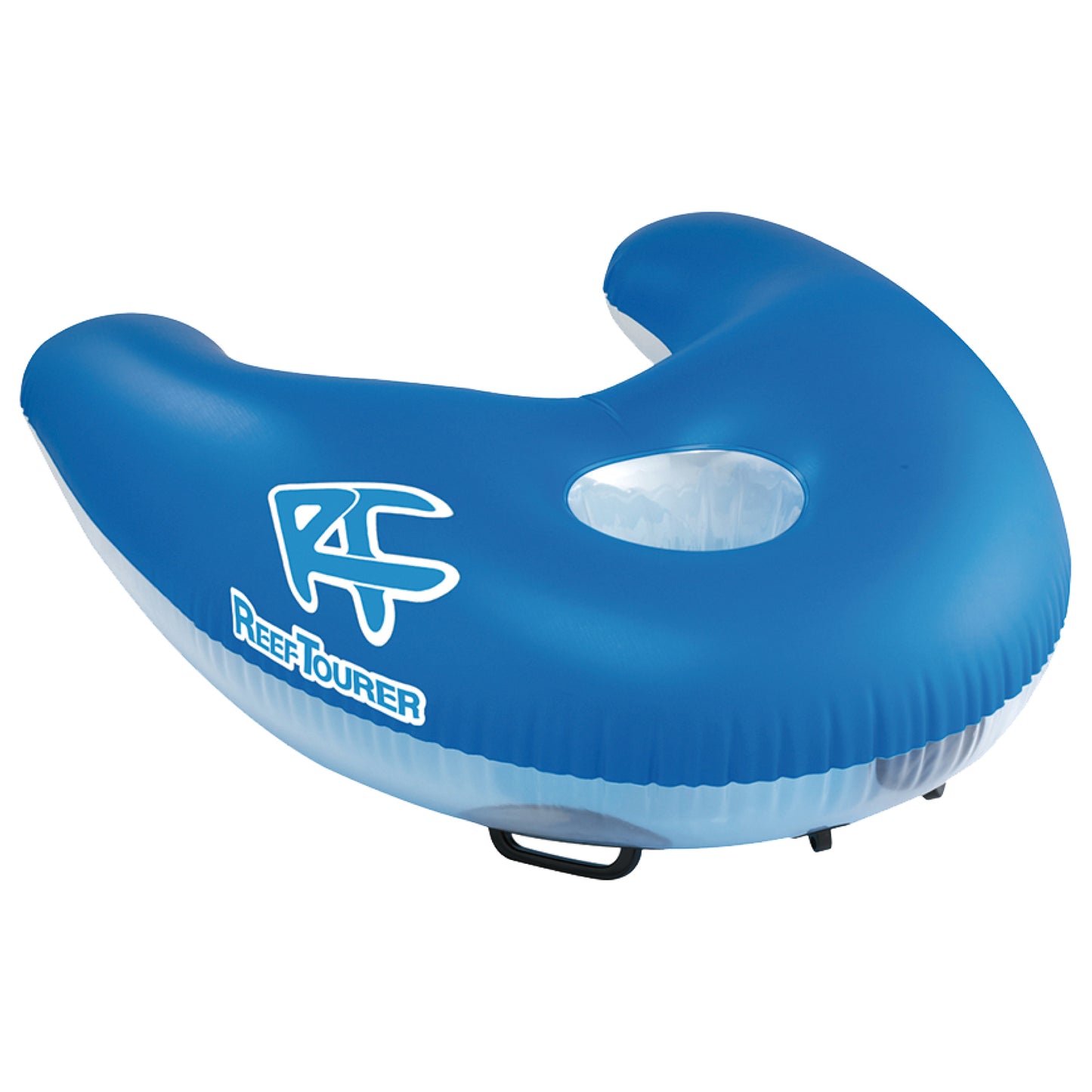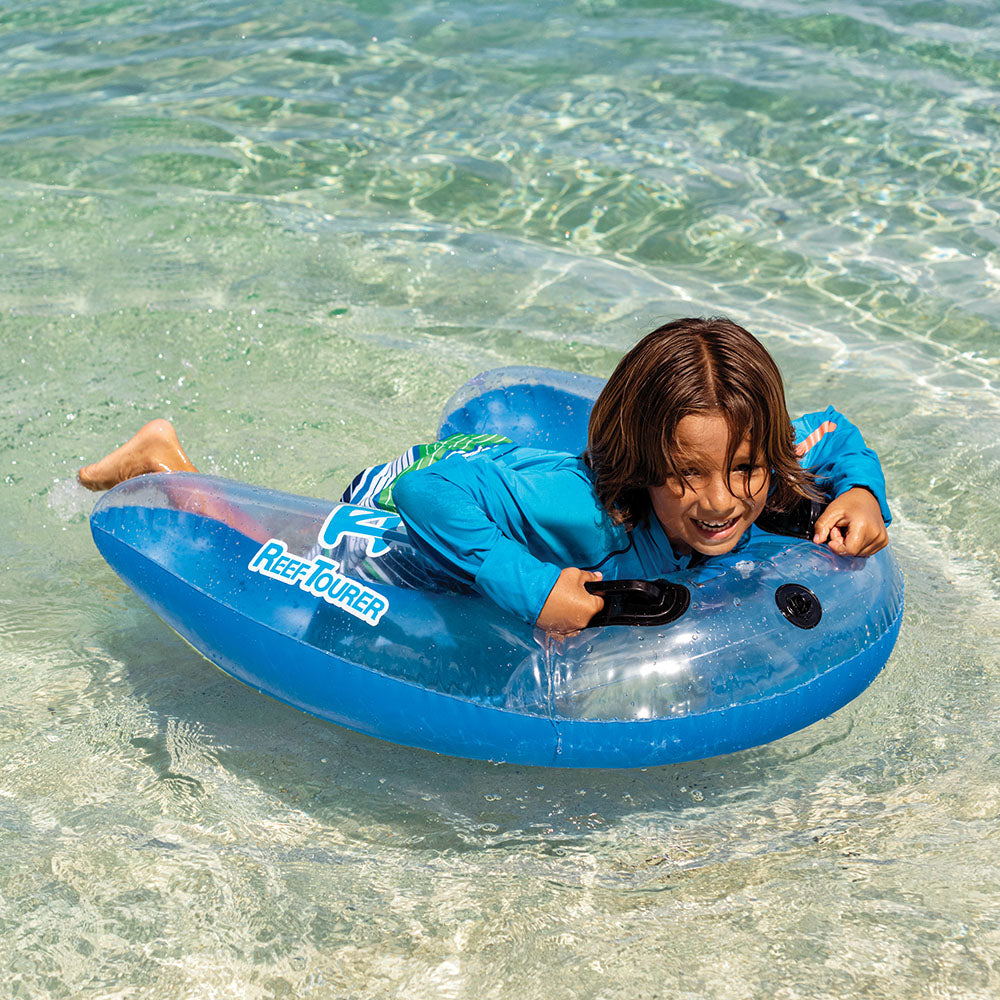 Perfect for the pool and the beach!
The reversible design allows you to use it for swimming or as a snorkeling float. Perfect for kids, non-swimmers, or beginner swimmers.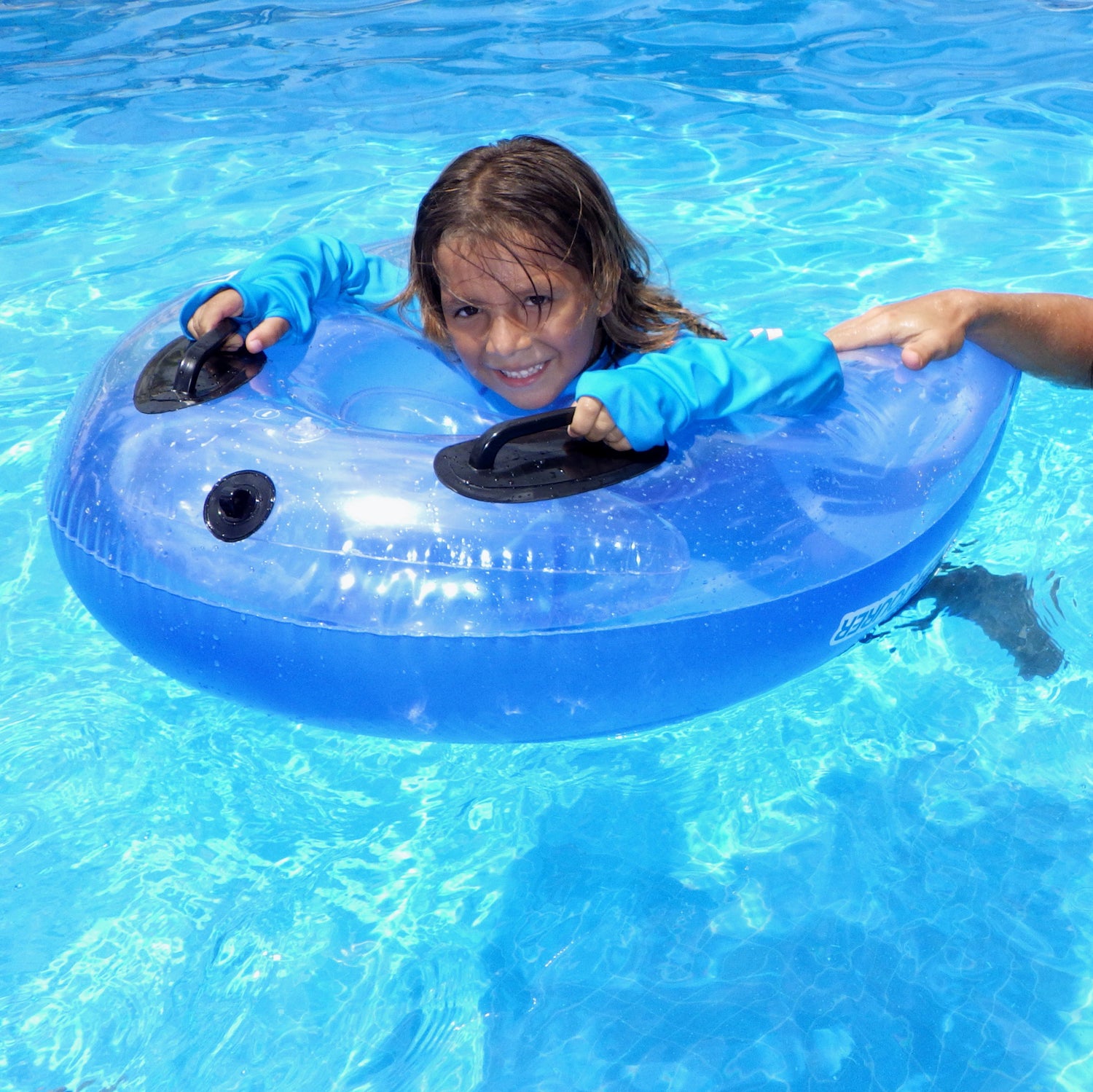 Use in the pool, lake, or ocean
Large Molded Handles

2 large molded handles are on both sides of the snorkeling float.

The snorkeling float can be used with the handles facing up or down depending on how you want to use it.

Extra Swimming Support

The snorkeling float can also be used as a regular float to keep you above water.

Perfect for when you need a break from snorkeling or to help those who aren't strong swimmers.

Easier Snorkeling Experience

With the float's handles facing down, place your body on top of the float enough to be able to grab onto the handles underwater.

The float will help you stay afloat making snorkeling easier while still allowing your legs to paddle in the the water.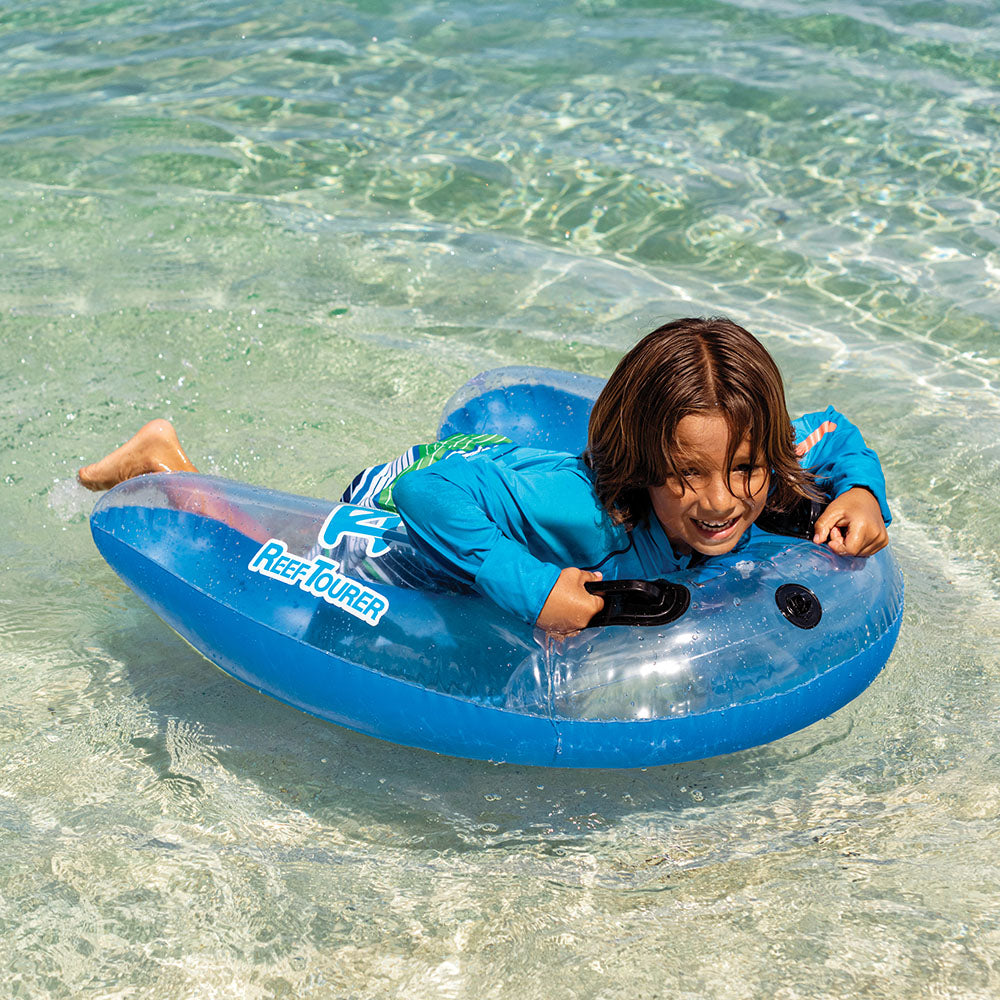 Underwater Viewing Bucket
When paired with the Reef Tourer underwater viewing bucket (sold separately), non-swimmers can join in on the snorkeling fun without a mask and snorkel.
With the snorkeling float's handles facing up, place the viewing bucket in the middle hole. The viewing bucket's lens should be facing the bottom of the float.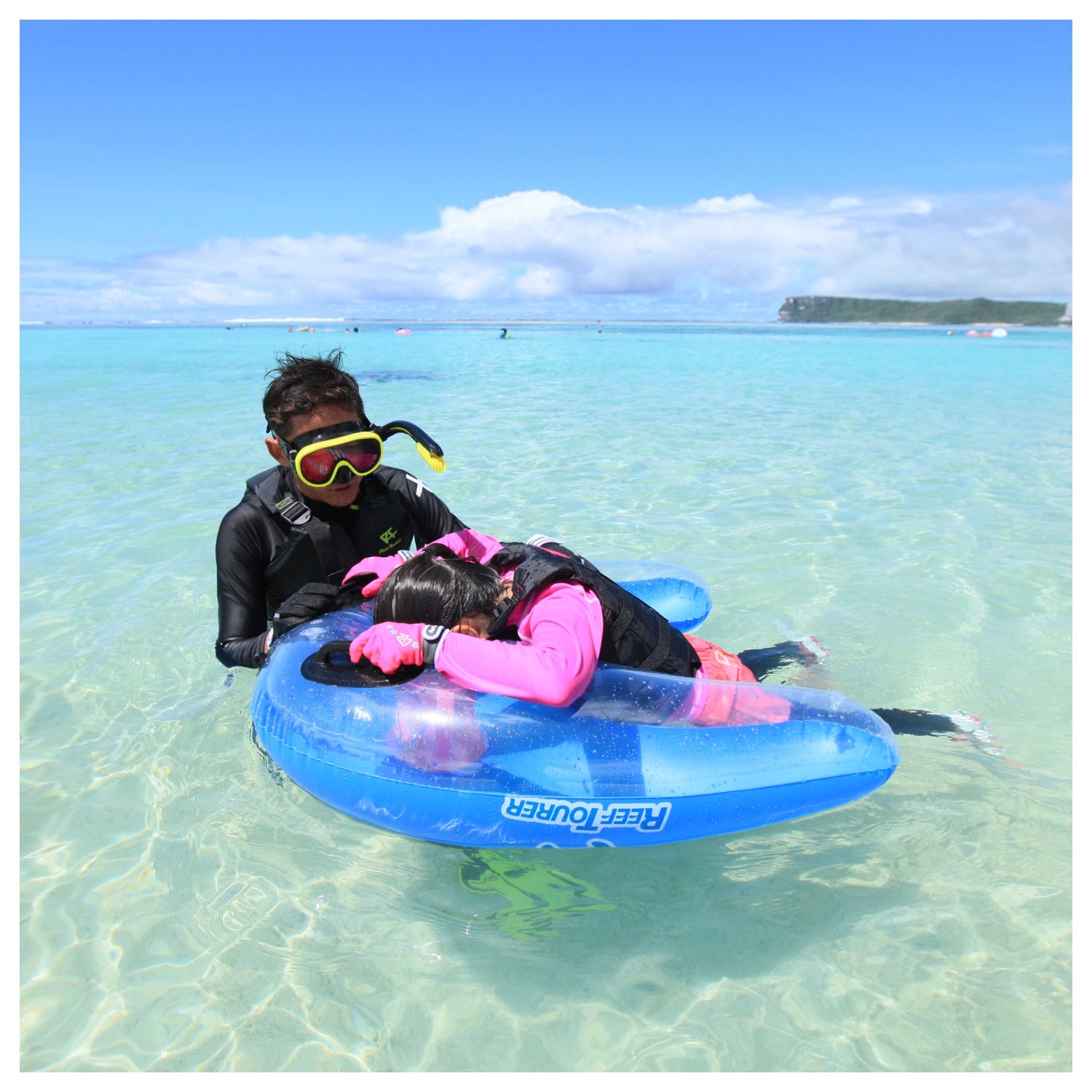 Snorkel Mask-Free!
Join in on the snorkeling adventure without having to put your face in the water.
Hold onto the handles on top of the float and place your face into the viewing bucket at the middle of the float. The float will keep you above the water and the viewing bucket allows you to see underwater.