Regular price
Sale price
$15.99
Unit price
per
Sale
Sold out
The VIEW V-730JA SWIPE youth swim goggles features long lasting silicone eye seals and strap that create a comfortable fit for any child. The swimming goggle is equipped with a flexible nose piece and easy buckle adjustment, making fitting a cinch in or out of the water. New SWIPE Anti-Fog technology provides anti-fog effects that last 10 times longer compared to other goggles.
Ideal for kids ages 4-9.
Share
Care Instructions

Before Use: Wet the inside of the lens with fresh water and firmly swipe the inside of the lens a few times with your finger. Lightly rinse the inside of the len again with fresh water.

After Use: Rinse in fresh water and dry after every use.

Storage: Keep away from sources of heat and direct sunlight and story in dry condition. Avoid storing with other colored items (towel rubberfins, swimswear) to avoid transferring of color.
Warranty

TABATA USA warrants to the purchaser, consumer that the products TABATA USA manufacture or distribute are free from defects in materials or workmanship for a period of 1 year from the date of purchase.
View full details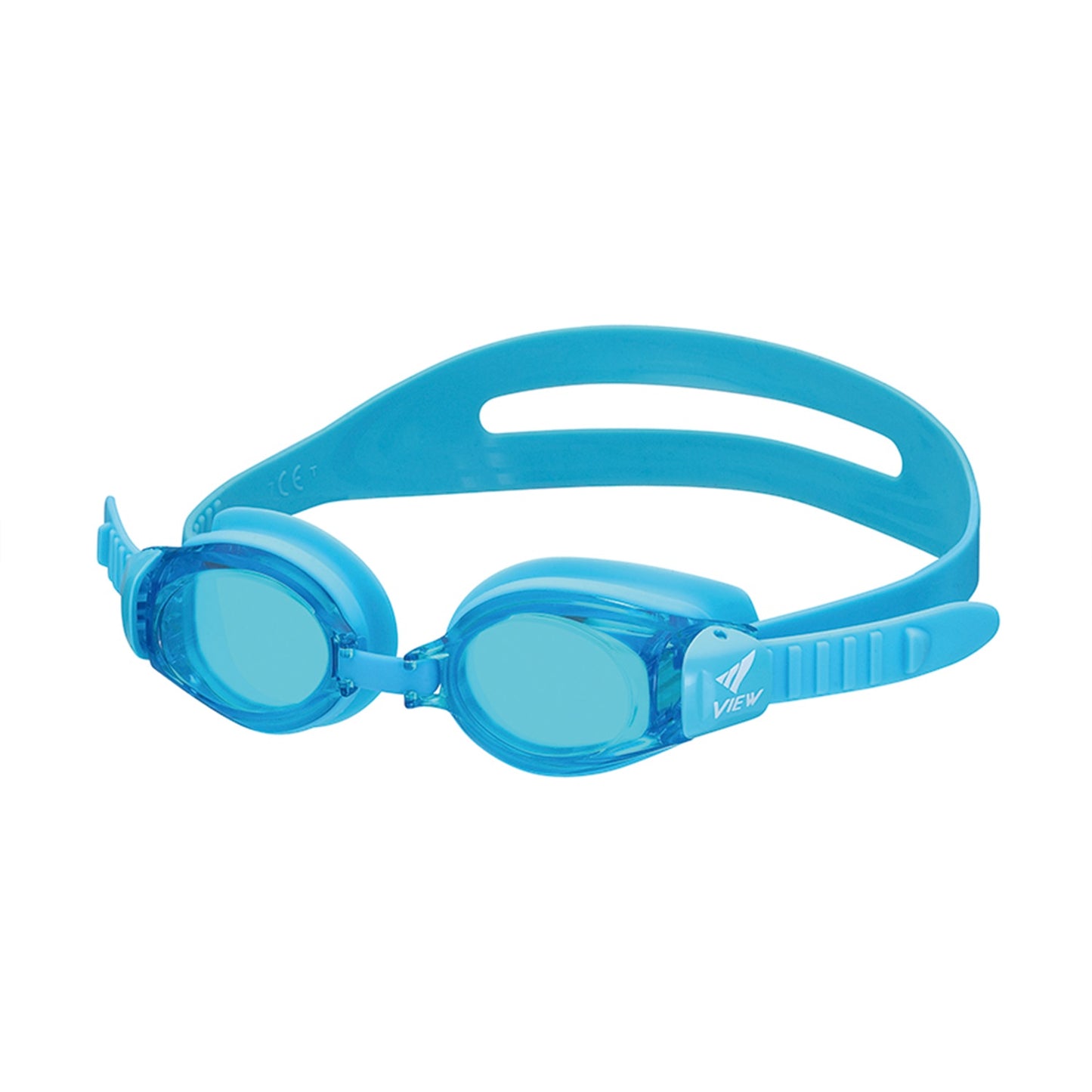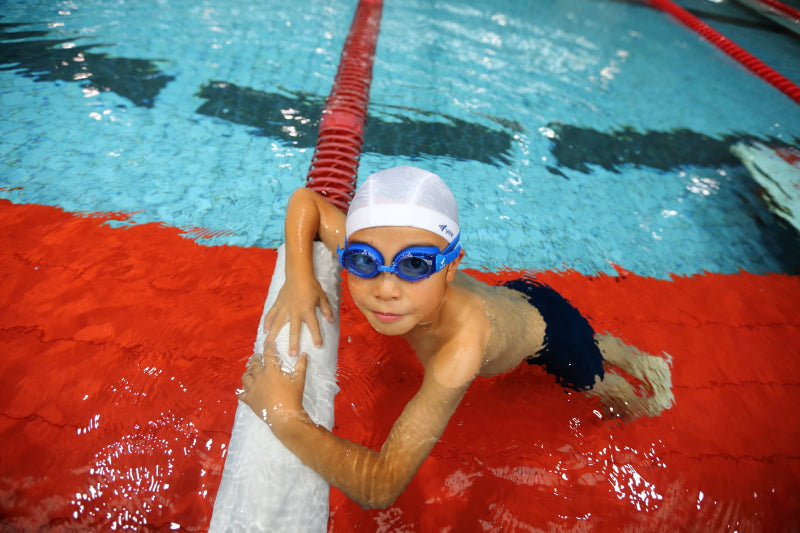 Maximum comfort for your child
Long lasting silicone eye seals and strap creates a comfortable fit for any child.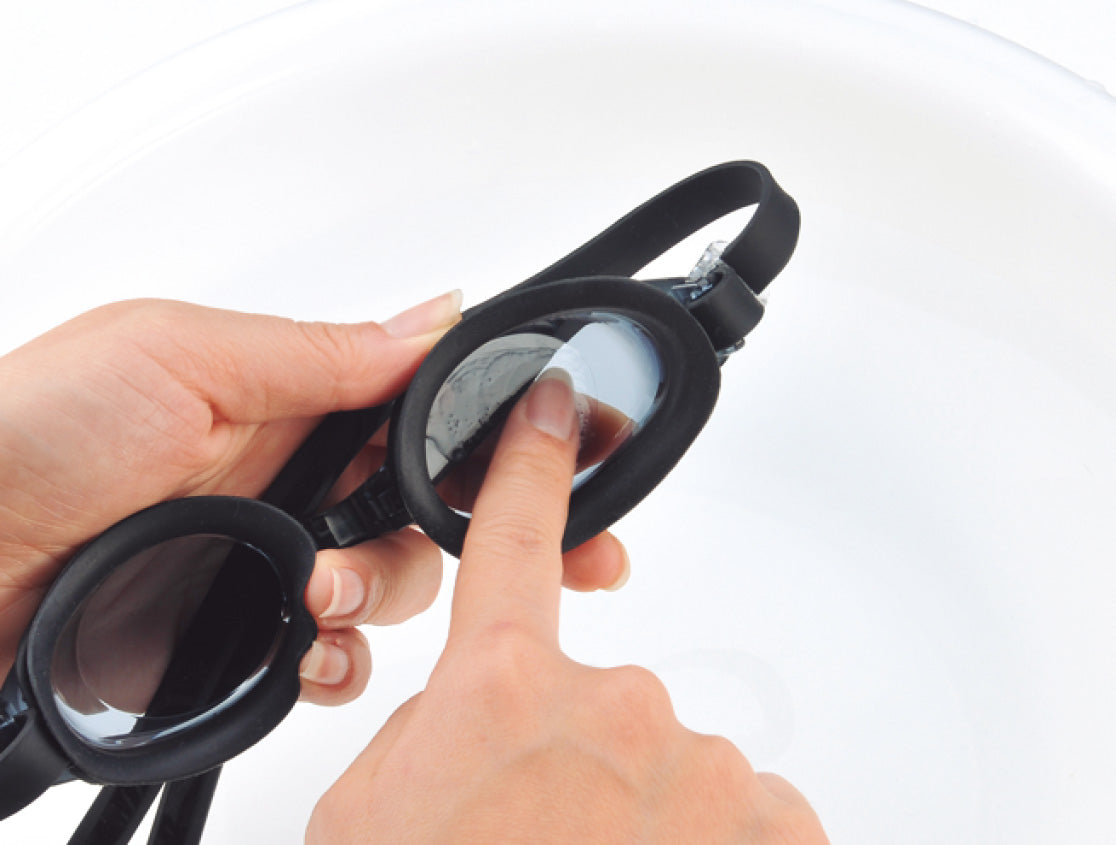 New Anti-Fog Technology
If the swimming goggle lens fogs, you can reactivate the anti-fog by wetting the inside of the lens and simply swiping the lens with your finger 5-10 times.
The new SWIPE anti-fog lasts 10 times longer.
Learn More About SWIPE Technology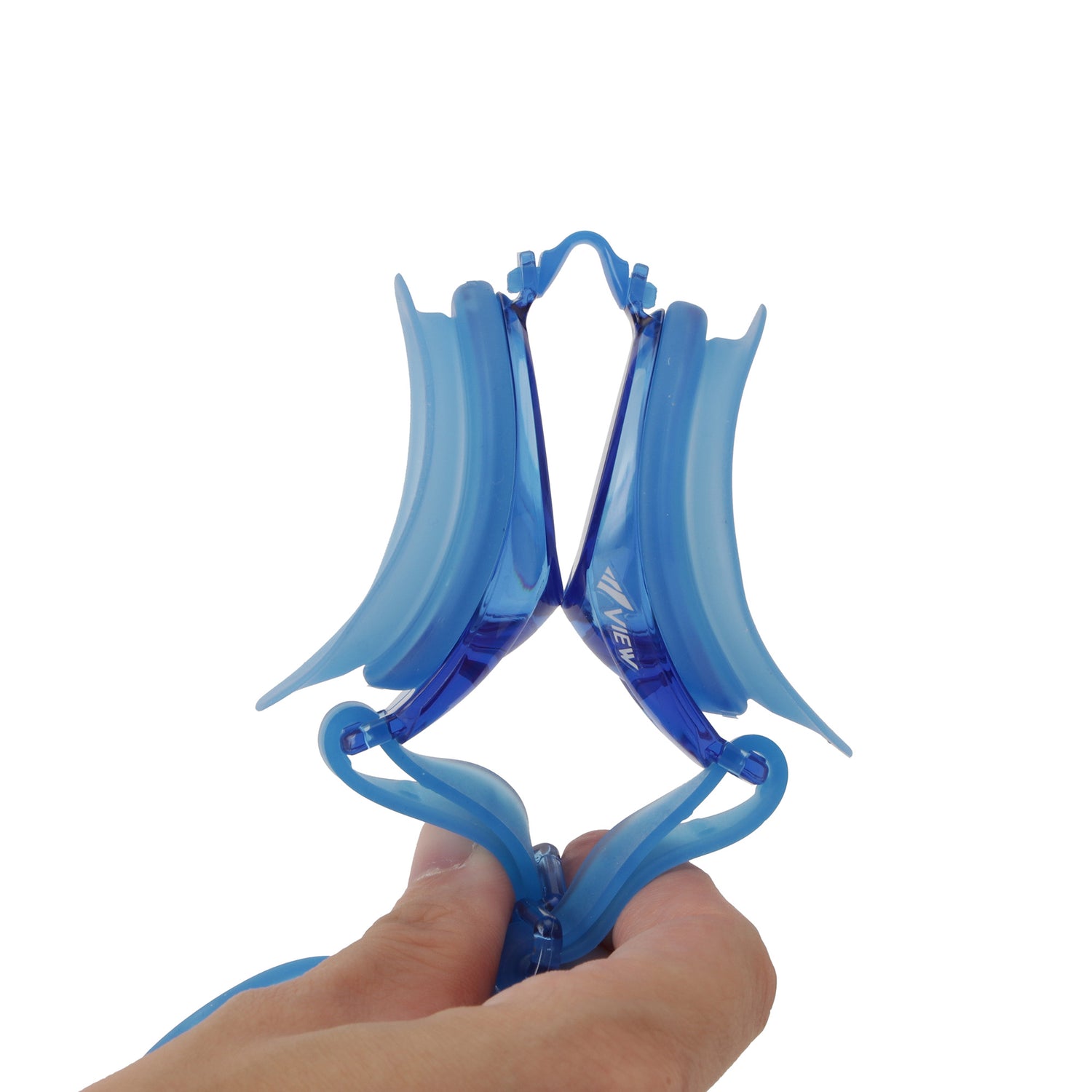 Flexible and adjustable nose piece makes fitting a cinch
Features
UV Protection

VIEW's UV cut technology provides superior protection from harmful UV rays. Provides greater eye protection during outdoor use.

High Grade Silicone

The high grade silicone seals and straps offer the softest, most pliable and longest-lasting straps available on the market today. The silicone resists stretching and fatigue from prolonged use in chlorine, reducing leakage and replacement.

TPE Seal

VIEW's soft, large cushion TPE seals provide maximum comfort and water-tightness over extended periods of use.